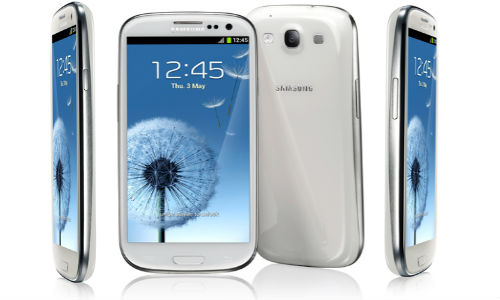 What's an iPhone?
Samsung Galaxy S III – I love you.
I've been a T-Mobile customer for about 8 years now. Talk all the crap you want on T-Mobile.. they've been good to me, and I've never felt like I lacked anything in service. So when I bought my first Android based phone about 2 years ago, I was very excited. It was the Samsung Vibrant…The first phone with Samsung's big, beautiful Super AMOLED screen. Still, they were unable to compete with Apple's market share.
Fast forward, 2 years later – Samsung unleashes the Galaxy S III. This culmination of 3 full generations of development of it's flagship handset burns it's way through the competition. I bought it about 3 weeks ago, and its still impressing me. I came very close to buying the Galaxy S II, or the HTC One S. Neither of those were quite what I wanted them to be. The G S III is the answer to my hopes and dreams.
The Galaxy S III has got an NFC chip that let's you transfer pictures and video (to other phones that have NFC technology) with a SINGLE tap. No more fumbling through bluetooth menus with passwords, no emailing, no MMS compressing, etc. Just put the phones back-to-back, tap the screen once, annndd..DONE. You can also use the NFC chip to make payments for merchandise and services in stores with an NFC reader, using the Google Wallet app.
The G S III is extremely fast an smooth. The menus are intutive. There are a host of different functions that can be controlled just by the way you move the phone. I set up my Sony Blu-Ray player just a few days ago, using a Remote Control app (supplied by Sony through Google Play store) to control my sound system and BRAVIA TV. With just a shake, I can pause and play anything I'm viewing.
There are too many cool features to list. I try to keep my posts short and sweet…and everyday, I'm still finding out more I can do with this amazing piece of technology.
If you're on the fence about it, I highly recommend it.