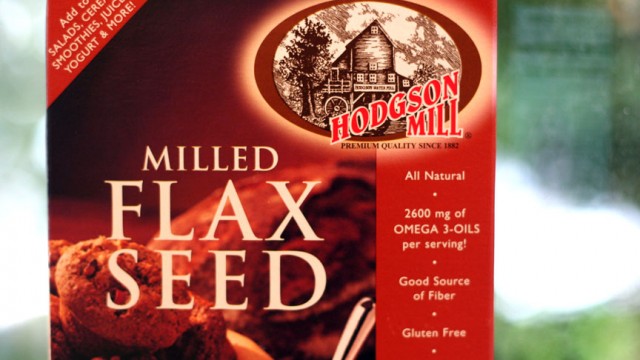 I Know What You're Thinking…
Milled Flax Seed – WTF? (What The Flax?)
So in my latest attempts at eating healthier, I've discovered this ingredient. Trying to add a little extra fiber to your diet? How about some healthy fats..i.e.  Omega-3′s? Need something with a little crunch or texture to add to your yogurt? How about all of that, and then some?
Milled Flax Seed – BOOM – Done. I'm not even sure what all you can do with this stuff yet, but I'll tell you what I've found I can do with it:
Replaced bread crumbs in turkey meatloaf
Sprinkled on a bowl of frozen fat free whipped topping, with frozen blueberries for an awesome super healthy treat..gives it a nice "crunchiness" and is also slightly sweet.
Mixed into pasta sauce that was a little bit runny, to thicken it – worked like a charm, and tastes 100% the same.
Good fats help you feel full, longer…so you are inclined to eat less/not over eat. Don't be scared of good fats found in things like nuts and seeds… they won't "make you fat."
There, now go buy it, see how you can use it, and be more badass at life.