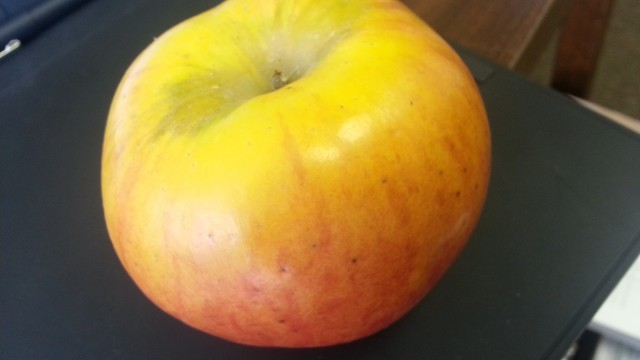 Adventures in Produce – Lady Alice Apples
You know, being T.J. Henderson is not all about watching movies, admiring cars, objectifying women who publish pictures of themselves to be publicly objectified, finding art in lifescapes, enjoying drink, puffing various stogies, and sampling some of the finest cuisines from restaurants and street vendors here in Houston – one of the nation's best food-cities. No, sometimes being T.J. Henderson is about enjoying the simplest things…like taking a bite out of an apple I've never heard of before. That's exactly what I'm going to talk about today. So here it is, my first produce review.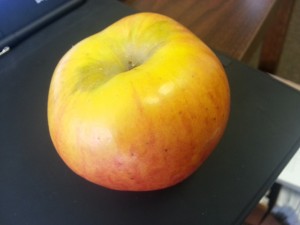 At first bite, I notice the meat is firm. It's sweet, sort of like a golden delicious, with notes of peaches and white grapes. In fact, the flavor is much like a high-quality apple juice would taste. The skin is tender, and chews up really easily. There is definitely a tart aspect to the Lady Alice, much like the Lady Alice apple website, here, describes.
Yeah, I'd have to say that if you took apple juice, and created an apple from that flavor…then this is that apple. With a little bit of extra granny smith. The website says it's good for pies, and I could totally see that…although I may have found a new favorite eating-apple.
I have another new-to-me apple to try out tomorrow.