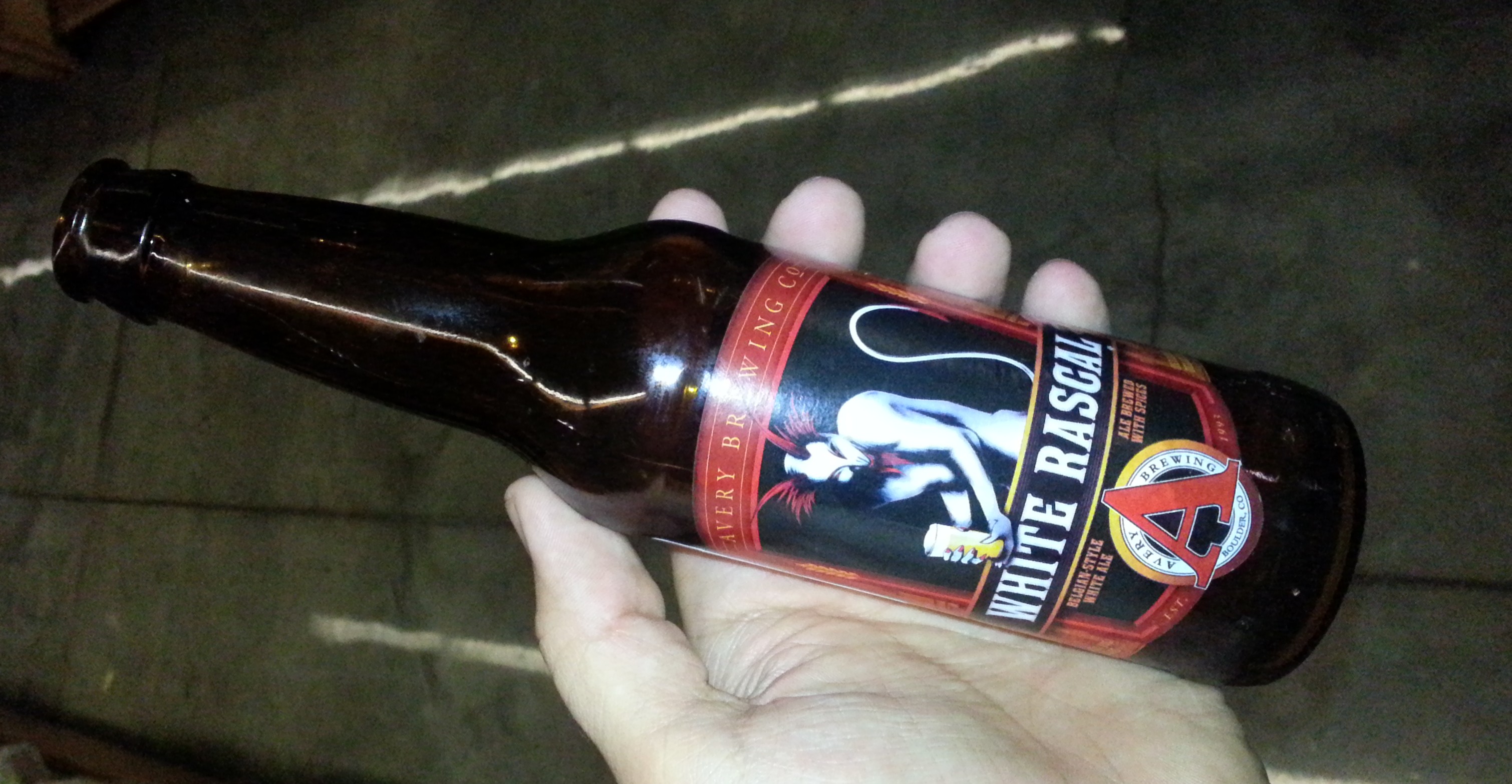 It's the White Rascal's Fault
What is the White Rascal's fault? Hmm.. possibly that I was distracted from buying a few things on my list, at Central Market, because I was enamored by it's deliciousness.. (In case you didn't know…you can drink alcoholic beverages inside Central Market).
White Rascal is a nice Belgian style beer. It's pretty light, and delicious. It's got a slightly bitter finish and some citrus notes, but nothing like an IPA.
White Rascal doesn't get great reviews from other people..but for the price, on a summer day, I would say it's totally worth it. It's very refreshing and easy to drink.