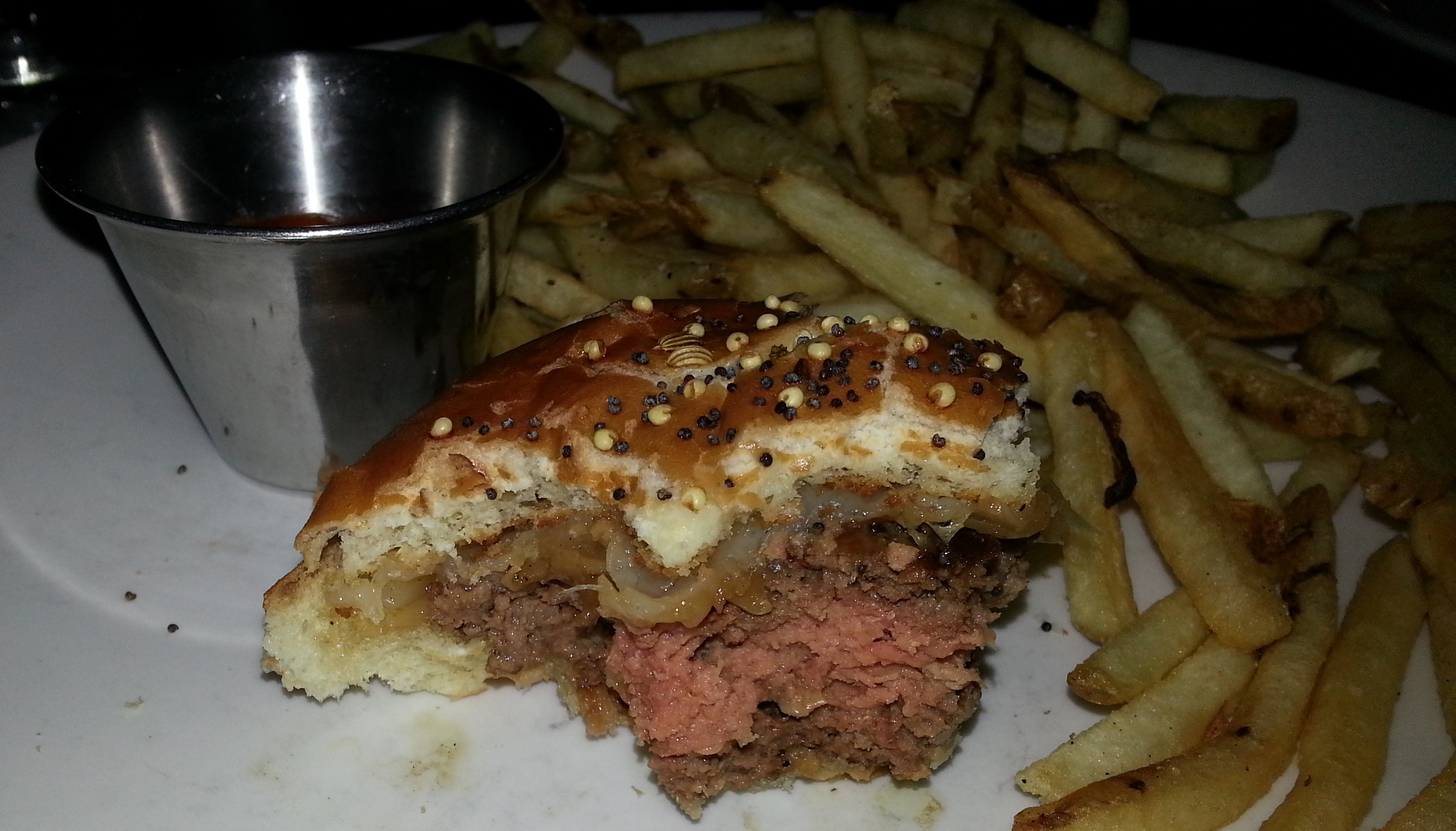 Flora & Muse – City Centre (Houston, TX)
On this past Sunday, I was in City Centre, avec mon ami, looking for some paper for a project that her sister is working on. There is a cool store there called Papersource…for anyone who's in to decorating/creating stuff with paper. Anyway, next door is a restaurant called "Flora & Muse" who's menu offering was very tempting…so we decided to try it out.
SCORE – this place was cool.. a little on the pricey side for most of the menu items…so it feels like a deal when you pick up a burger for $15. Regardless of the price…this Akaushi beef burger was on of the juiciest, most flavorful beef cheeseburgers I've ever eaten.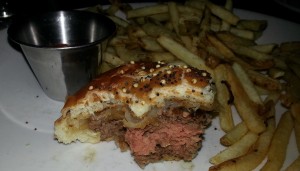 It was on a poppy
seed bun, with ultra thin slices of onions baked on top…buttered and toasted. The bun had a soft crunch, and held everything together really nice. It never completely squished. This half-cow had a thick slice of high quality melted swiss cheese over a bed of grilled/sauteed onions that were caramelized. The beef patty was probably an inch thick and covered the bun. The fat from the Akaushi beef (which is the same type of cow breed as "Kobe" beef) just completely melted in the burger. I wouldn't have needed anything to drink with it, and still could have enjoyed eating the whole thing. Yes, it was among the best burgers I've ever eaten.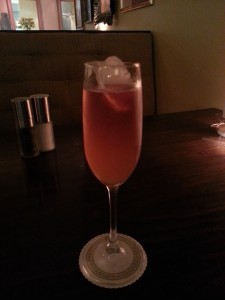 They also have a really tasty, refreshing Bellini …not sure if it's offered everyday, but it is on Sunday. Sweet with a little tangy peach flavor, and very crisp thanks to the Prosecco.
PS – The fries were awesome – just like Hillstone's! I got regular fries, but they have truffle fries too!!