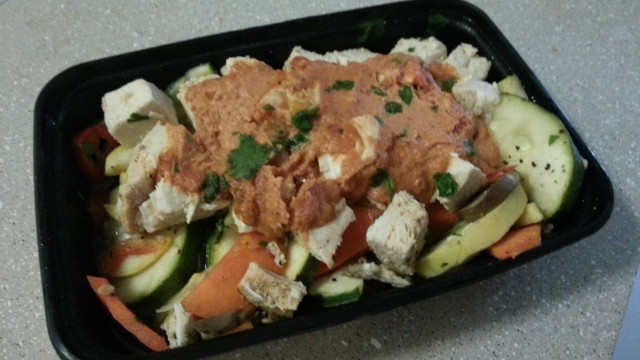 Raj's Tikka Masala – from My Fit Foods
So while I don't advocate spending $8.35 on 16oz of food that you could make for yourself at about a fourth of the cost.. I DO advocate healthy eating (except on Saturdays..that's cheat day) – And so I support My Fit Foods mission of making healthier eaters out of all of us.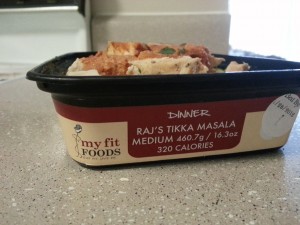 Raj's Tikka Masala has been on of my favorite dishes from them so far. It's nice and just a TINY bit spicy (My Fit Foods had me expecting a lot more heat).. the vegetables are still a little crisp, and nicely steamed. The chicken wasn't too dry, and it had a good flavor with the "masala" sauce… which I suspect is probably more like a yogurt/bean/spice mixture.
This is a VERY low carb dish.. You can see here that even the medium sized portion is about 320 calories. I'm going to try to figure out the sauce, when I get time…if I do, I'll post the recipe. In the meantime, check it out if you need a fast meal and you're near a My Fit Foods.
I'm having it again today (thanks to my BOGO coupon) for lunch.. The low carb deal is going to come in handy since I'm making a little trip to St. Arnold's Investors Lounge tonight at the brewery..  :D